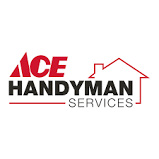 Ace Handyman Services Cape Cod (AHSCC) is based in beautiful Eastham, MA. The community we service is across Cape Cod, our hotspots being Hyannis, Provincetown, Eastham, and Chatham. Specializing in jobs in the four-to-eight-hour range, we do projects such as storm door replacement and repair, outdoor shower repairs, drywall repairs, and many more.
We've been locally owned and operated since March of 2023, and our parent company, Eastham Ace Hardware, has been family owned for over 35 years! We value our customers above all else and can assure you that they will come first. Our pledge is to treat your home, "like it's our home." We will respect your home, family, and privacy, while also taking ownership of our work.
At AHSCC, we understand that your time is important, which is why we have a quick scheduling process, and set firm appointments.
Listing ID

:

15616

Country

:

USA

City

:

Eastham