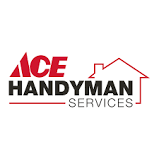 At Ace Handyman Services Twin Cities North, we take immense pride in serving our neighbors with unwavering dedication and high-quality handyman work. We are more than just a service provider; we are a locally owned and operated business, part of the Ace Hardware brand, and deeply rooted in our community.
As local residents ourselves, we share a special bond with our neighbors. Serving our community means more to us than just business; it's about building lasting relationships and contributing to the well-being of the place we call home.
We understand the unique needs and preferences of our neighbors. We offer personalized solutions that align with the specific requirements of our community members, ensuring that every project we do is a perfect fit.
Listing ID

:

15614

Country

:

USA

City

:

Conger