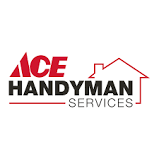 Living in Georgia, we see all kinds of weather, from a light dusting of snow to hot and humid summers. At Ace Handyman Services Macon/Warner Robins, we're here to help make sure you are comfortable at home all year round. From fixing a loose railing or a leaky roof to upgrading your home with fresh paint and finishes, our talented team of craftsmen are ready totackle your to-do list of projects big or small.
Our local handymen are proud to serve the communities they live in, including Macon, Byron, Jeffersonville, Perry, Warner Robins, Dry Branch, Kathleen, Bonaire, Centerville, and Lizella. We aim to be helpful from the start to the finish of your project. It's easy to book our services with a call or a click, and when the project is finished and you're satisfied, we cover our work with a 1-Year Guarantee.
We'll listen to your goals for your home, whether it's fixing a loose door on a cabinet or giving your entire kitchen a refresh. Our handymen are experts when it comes to drywall, paint, woodwork, and flooring, and they can help you achieve the results you've been dreaming of in your home. We can also handle seasonal maintenance, from cleaning out gutters to preparing your home for the holidays. Schedule an appointment with our handymen today and discover how our helpful service can keep your home in exceptional condition.
Listing ID

:

15618

Country

:

USA

City

:

Warner Robins