JX Shot Blasting Machine Manufacturer Co., Ltd.
Posted 4 weeks ago by shotblastmachine / 31 views / New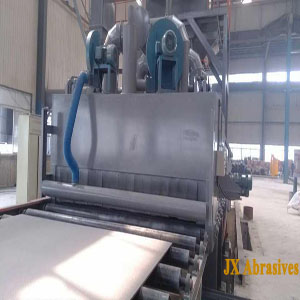 JX Shot Blasting Machine Supplier Co.,Ltd.,as a brand-famous shot blasting equipment manufacturer,abrasives products including Special Steel Grit, Hook Blast Machine, Tumble Blast Machine, Roller Conveyor Blast Machine,metal abrasives, covering Cast Steel Shot, Steel Grit, Cut Wire Shot (Stainless Steel Shot, Zinc Shot, Aluminum Shot, Copper Shot),and so on in a variety of materials, configurations, and sizes, which widely used for surface finishing in aerospace, automotive, shipyard, railway,forge and foundry, pipe, steel structure, aluminum and other industries.
In 1998,China Supplier is the first company which has been granted the certification of ISO-9001,ISO-14001,OHSAS 18001 international quality system and UKAS certificate together,having the research personnels,JX abrasives never stops offering best products,best service,much competitive price to customers within domestic and overseas.And Clients from countries like America, France, Germany,Australia, Japan, South Africa, Brazil would take a tour to our factory to enhance mutual understanding.More information about this,please visit our website.
If you are interested in our products, welcome to contact us and we will reply you within 24 hours.