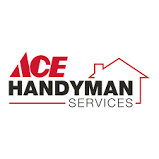 Ace Handyman Services in Sioux Falls, South Dakota, is your trusted partner for all your home improvement needs. Our expert team is dedicated to elevating the beauty and functionality of your home, ensuring that every project is completed with precision and care.
As a locally owned and operated business, we take great pride in serving the Sioux Falls community. We understand the unique characteristics of this vibrant city and are committed to providing top-notch craftsmanship that aligns with your preferences and needs.
Whether you require quick fixes, renovations, or comprehensive home improvements, our skilled professionals are here to deliver prompt and personalized service. Backed by a reputation built on trust and excellence, Ace Handyman Services is your go-to source for dependable and high-quality home improvements.
Listing ID

:

15608

Country

:

USA

City

:

Sioux Falls