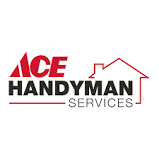 Ace Handyman Services Fairfield offers its services in Fairfield and New Haven Counties. We offer professional handyman services to residential and commercial properties. All our guys are our direct employees with 20+ years' experience in the industry. Our mission on a daily basis is to provide our customers the most trustworthy, reliable, and professional service in the area.
Our team can complete more than 1,000 projects in a residential or commercial area, we do sheet rock repair and installation, bathroom renovation, floor repairs and installations, painting projects and finish carpentry including trimming, framing and much more.
Locally owned and operated since 2019, we proudly serve Fairfield, Westport, South Port, Milford, Orange, Norwalk. Our mission is to serve our clients with professionalism, clarity, and trust; we take this seriously on a daily basis.
The Ace Handyman Services Fairfield team is friendly, respectful, helpful and 100% reliable. We look forward to serving our community with the best quality. Call us to book your handyman projects today.
Listing ID

:

15604

Country

:

USA

City

:

Orange